Welcome to Progress with Lawless French!
In collaboration with Kwiziq, I'm delighted to offer my virtual students the opportunity to test and improve your French with a personalized study program.
The first step is to determine your French level, as defined by the Common European Standard, by means of a detailed proficiency test.
Once you've established your baseline and created a free account, Progress with Lawless French will suggest mini-lessons appropriate to your level so that you know exactly what to work on next. It's like having an online, ever-present tutor.
The site will track your progress over time, both your overall proficiency as well as your results for each topical quiz. You can take a proficiency test whenever you'd like to get a better sense of your progress.
If you still have questions after studying any lesson, please ask them in our French Question and Answer forum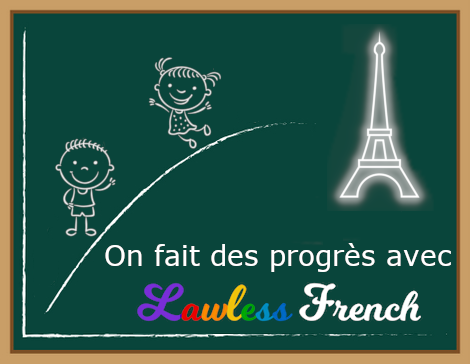 Students taking regular low-stakes tests (quizzes)
performed up to 25% better in their exams
- "McDaniel, Mark A et al. Journal of Educational Psychology 103.2 (2011): 399."