Welcome to Progress with Lawless French!
In collaboration with Kwiziq, I'm delighted to offer my virtual students the opportunity to test and improve your French with a personalized study program built on top of Kwiziq's award winning language learning technology.
The first step is to determine your French level, as defined by the Common European Standard, by means of a detailed proficiency test.
Once you've established your baseline and created a free account, Progress with Lawless French will suggest mini-lessons appropriate to your level so that you know exactly what to work on next. It's like having an online, ever-present tutor.
Kwiziq's AI Language coach, Kwizbot, will track your progress over time, both your overall proficiency as well as your results for each topical quiz. You can take a proficiency test whenever you'd like to get a better sense of your progress.
If you still have questions after studying any lesson, please ask them in our French Question and Answer forum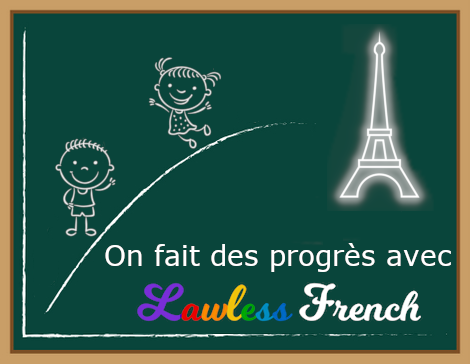 Kwiziq's award winning learning technology

I absolutely love this learning tool, it is so good and the lessons and quizzes are perfect for my learning style.
Read more testimonials »