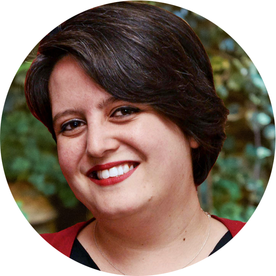 HKH, Licence d'anglais LLCE
Head of French
Growing up in a village near Chartres in Central France, Aurélie is our Head of French here at Kwiziq. She soon left to study first in Versailles (Classes Préparatoires Hypokhâgne/Khâgne), then at the world-famous Sorbonne in Paris (BA in English Studies). From there she moved to London and then recently to Edinburgh, where she's been working as a professional French teacher, translator and linguist for over 15 years.
Aurélie is the expert behind most of the French materials at Kwiziq, having been with the Kwiziq team from the start, over a decade ago. You can read more about her education and background in her team interview.
My qualifications
Baccalaureate, Literary - 3rd Language option - With Honors - Chartres, France.
Hypokhâgne/Khâgne (Prestigeous Classes Préparatoires) - Versailles, France.

BA English Studies (LLCE) - La Sorbonne University, Paris, France.
My experience
2 years as a French Language Assistant in London school system
15 years tutoring in French and English as various levels (primary school to adults) 
Head of Kwiziq French since Jan 2012