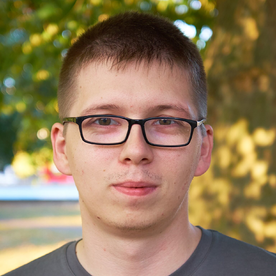 Developer
Programmer, movie maniac, traveler - these three terms describe me perfectly. Every day, I wake up with the assumption of writing more lines of code than making cups of coffee - after the fourth cup, I always know that it never happened.
While working in the seclusion of my basement, I make new elements for the Kwiziq puzzle! I'm glad that you met me, now you know who is responsible for every bug (I mean feature) here. :-)
I speak Polish and English, and understand some German and Spanish.
It's better to try than later regret that you haven't tried - that's my motto!