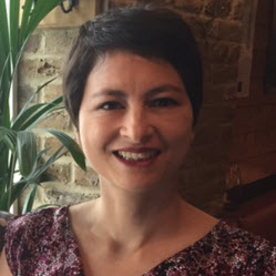 DESS, DEA, MA, BA (Hons)
Head of Spanish and Operations
I'm a content and technical writer as well as an experienced translator and project manager.
I grew up bilingual English-Spanish in Oxford. In parallel to attending regular English school I followed the Spanish primary and secondary curriculum in classes organised by the Spanish Ministry of Education. I completed my studies in London, Madrid and Paris. I'm fluent in French and have a great working knowledge of Italian (including plenty of "parolaccie").
I love languages (can you tell?) and being part of the Kwiziq team means I get to work with a wonderful group of like-minded folk.

I also have French nationality and I currently live in Paris. My adopted country provides amazing opportunities to indulge in my other passion: rock climbing!
You can read my team interview here!
My qualifications
DESS Industries de Langues et Traduction Spécialisée (Université de Paris Diderot)
DEA Études Ibériques (Université de Paris Sorbonne Nouvelle)
MA Hispanic Studies (Birkbeck College, University of London)
BA (Hons) English and Spanish (Queen Mary College, University of London)

Member of the Société Française des Traducteurs
My experience
Over twenty years of experience working in Technology as a language expert:
Head of Kwiziq Spanish 
Freelance Technical Writer and Translator for iscribo
Technical Writer for Reuters Financial Software
Visiting Lecturer teaching Translation at Université de Paris Diderot
Translation Project Manager for Text Appeal translation agency