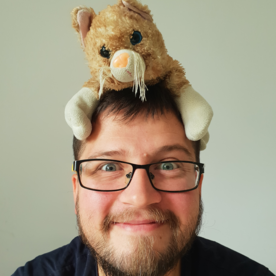 Developer
Having tried to tackle life as a drum player in his youth, Greg eventually moved to a more subtle and more rewarding subject: computer programming. Thanks to relocating a few times when he was a kid, he had a great opportunity to become a proper nerd: learning (poorly as he now admits) his first programming language at the age of 10. He only took it further from there and now his arsenal spans countless numbers of technologies and computer skills, which allows him to move swiftly in most IT-related businesses.
He has the pleasure of being part of the Kwiziq team, giving his expertise on fields like research & analysis, optimization, DevOps and general tech problem solving.
As an owner of a coding house, he unites work-dedicated and passionable developers into a single entity, providing development services for clients across the globe.
In addition to his native Polish and fluent English, Greg speaks some Spanish (self taught, nothing special, but would love to improve).