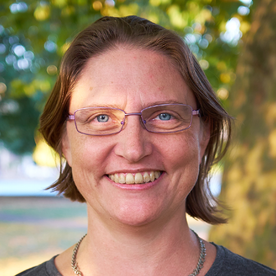 Author of 8 language books, Grad work in translation & linguistics
Editor
I'm thrilled to be part of Kwiziq and to share my language expertise. I've been teaching online since '99, and am passionate about language, travel, and cooking. I speak fluent French, conversational Spanish and Italian, some Greek, and a bit of Darija (Moroccan Arabic).
I'm the creator of LawlessFrench.com - LawlessSpanish.com - LawlessItalian.com and the author or co-author of eight books on French and Spanish. (I also have sites about English and vegetarianism.)
I'm American by birth and a permanent ex-pat by choice - freelancing made it possible to travel extensively and live in several countries before settling permanently in Guadeloupe.
Want to know more? Read my interview.
My qualifications
- Graduate work in French linguistics and translation at San José State University
- Graduate work in French and Spanish Translation and Interpretation at Monterey Institute of International Studies (MIIS)
- BA International Studies from MIIS
- 20+ years online language teaching experience (English, French, Spanish, Italian)
- Author of 5 French books
- Author or co-author of 3 Spanish books
- 10 years experience as copywriter, content writer, proofreader
My experience
Over 20 years experience teaching language.
French expert and Head of Quality Control at Kwiziq

Creator of Lawless Languages (English, French, Spanish, Italian, Greek)

Author of French Workbook for Dummies, Intermediate French for Dummies, and six other books


Former French Guide at About (15 years)