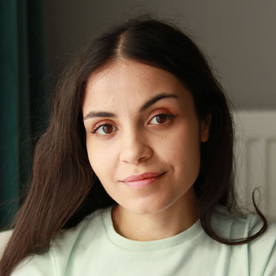 Social Media
I'm a Moroccan native who recently moved to Poland and joined the Kwiziq team which I'm really happy to be part of as a social media manager.
I speak Arabic (both dialect and classical), French and English, and when I'm bored, I study a bit of German and Korean.
I discovered my interest for social media and graphic design earlier when I was in secondary school, and I studied Marketing Communication at the university.
When I'm not tracking growth or moderati