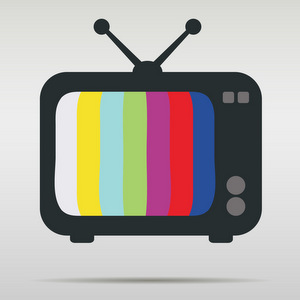 A great source of French listening practice is television. In some ways, it's better than listening to news on the radio or even audio created for French learners because the language is much more authentic. For example, there will be slang and lazy pronunciation, both of which will help train your ear for talking to French people in real life, rather than just chatting with your teacher and classmates.

How to access French TV
Obviously if you're in France, it's just a matter of switching on the TV and taking your pick from the dozens or hundreds of channels at your fingertips. But what about when you're not in France? You still have several options. Some French stations are broadcast all over the world, so check with your cable or satellite TV service to find out about international programming they may offer, such as these channels:
GlobalInternetTV
offers streaming of 180 French TV stations, some free, some paying.
French TV shows
A sampling of some French television series you might enjoy. If your favorite isn't on this list, please feel free to leave a comment!
Les Anges de la téléréalité - Reality series set in a different city every year
Braquo - Police drama set in Paris
Engrenages - Police and legal drama set in Paris
Fais pas ci, fais pas ça - Mockumentary about friendship between conservatives and liberals
Une famille formidable - Long-running romantic comedy about la famille Beaumont
Hero Corp - Humorous superhero / sci-fi series
Joséphine, ange gardien - Long-running tragicomedy about a guardian angel
Kaboul Kitchen - Comedy based on the true story of a Radio France journalist who ran a restaurant in Kabul
No Limit - Action / adventure / comedy series created by Luc Besson
Les petits meurtres d'Agatha Christie - Series based on French adaptations of Agatha Christie novels
Plus belle la vie - Long-running soap opera
Les Revenants - Supernatural drama set in a French mountain village
Un village français - Drama set in German-occupied France during World War II

More French TV
Of course there are also many great news and other non-fiction programs. Watch French news, documentaries, and game shows to work on your French listening comprehension while learning something new.