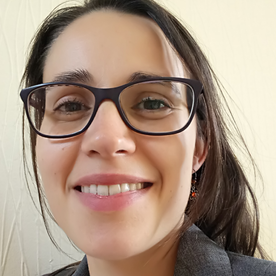 PGCE, BA
French Expert
Originally hailing from Brittany is another one of our French experts, Céline. Her interest in British history led to her pursuing a BA in English Literature and History while in France. From there, she moved to the UK and obtained a PGCE in Modern Foreign Languages from the University of Bristol.
Since then, her 13-year French teaching career has included teaching GCSE French in a UK school, as well as privately tutoring for French A-level exams.
At Kwiziq, Céline supports with content and proofreading. She's also one of the experts who answers kwizzers' questions in the Kwiziq French Q&A forum!
Learn more about her history and role at Kwiziq in her team interview here.
My qualifications
- Postgraduate Certificate in Education (Modern Foreign Languages). PGCE. University of Bristol. Bristol, UK.
- BA. English Literature and History. Université de Rennes II, France.
My experience
Over 13 years of experience working as a language expert in different settings:
- French language expert, digital content creator and proofreader at Kwiziq.
- French and Italian Tutor (Exam preparations (French GCSE / A Levels), supporting students as part of their school curriculum (KS2-KS5)
- French Teacher (GCSE and KS4 to KS2 - Primary and Secondary school, Leehurst Swan School, Salisbury, UK)